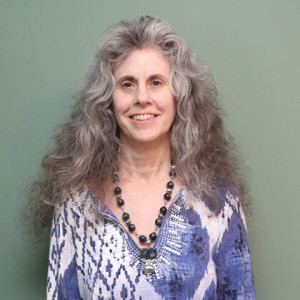 I welcome custom and commissioned work.
Some clients commission  jewelry, woven baskets, and sculptures for themselves or their home. And others like to give them as special one-of-a-kind gifts to their spouses, family, friends, business associates, or for the workplace.
Jewelry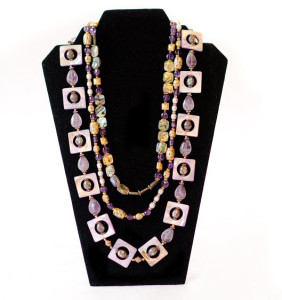 I design a necklace, bracelet, or a set to fit the client's preferences.  The lengths, colors, shapes, components, and scale of each piece will be specific to each individual and their proportions.  I'm happy to offer my perspectives and experience with what might be more flattering and accommodating to the individual and their lifestyles.
Some clients have a specific outfit or outfits they would like the jewelry to go with.  I like to create multiple-strand pieces that can be mixed and matched together and separately.  This offers more flexibility and options, giving clients more jewelry for their money.
Sometimes  clients have components they would like me to incorporate into a new piece.
I have a broad spectrum of components, colors, shapes, textures, for a client to choose from:  semi-precious gemstones, pearls, wood, horn, shells, glass, cloisonné, ceramic, African and Native American beads, vermeil, sterling silver, copper, brass, vintage and man-made components, pendants, and findings from all around the world.
In the initial appointment we get together at my studio to select key components and decide on the lengths and scale of the pieces before I begin work on it.
After I compose the pieces, there's a second visit to try them on before I finish the pieces.  Once a client is happy with the work, I'll finish them and the pieces are then ready to be purchased and taken with them.
Fiber Arts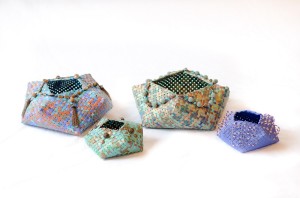 Most clients have specific colors and sizes they are interested in, to compliment the interior design color schemes in their home or business.
One of the unique aspects of my fiber art work is that I often embellish the baskets and sculptures with my own jewelry components or use vintage/contemporary jewelry.  I also use feathers, shells, pearls, pine needles, fabric, and other natural components.  I don't always know how I will embellish until I finished weaving the piece.
Hand painted woven fiber art baskets and sculptures
I make hand painted and woven fiber art sculptures using archival paper and acrylic paints. This gives me a lot of flexibility and range of colors to work with.
I'm drawn to complex twill weaving patterns, some woven on the bias, others involve a continuous weave, such as a reverse twill cathead.  Each piece may involve over 30 to 50 steps.